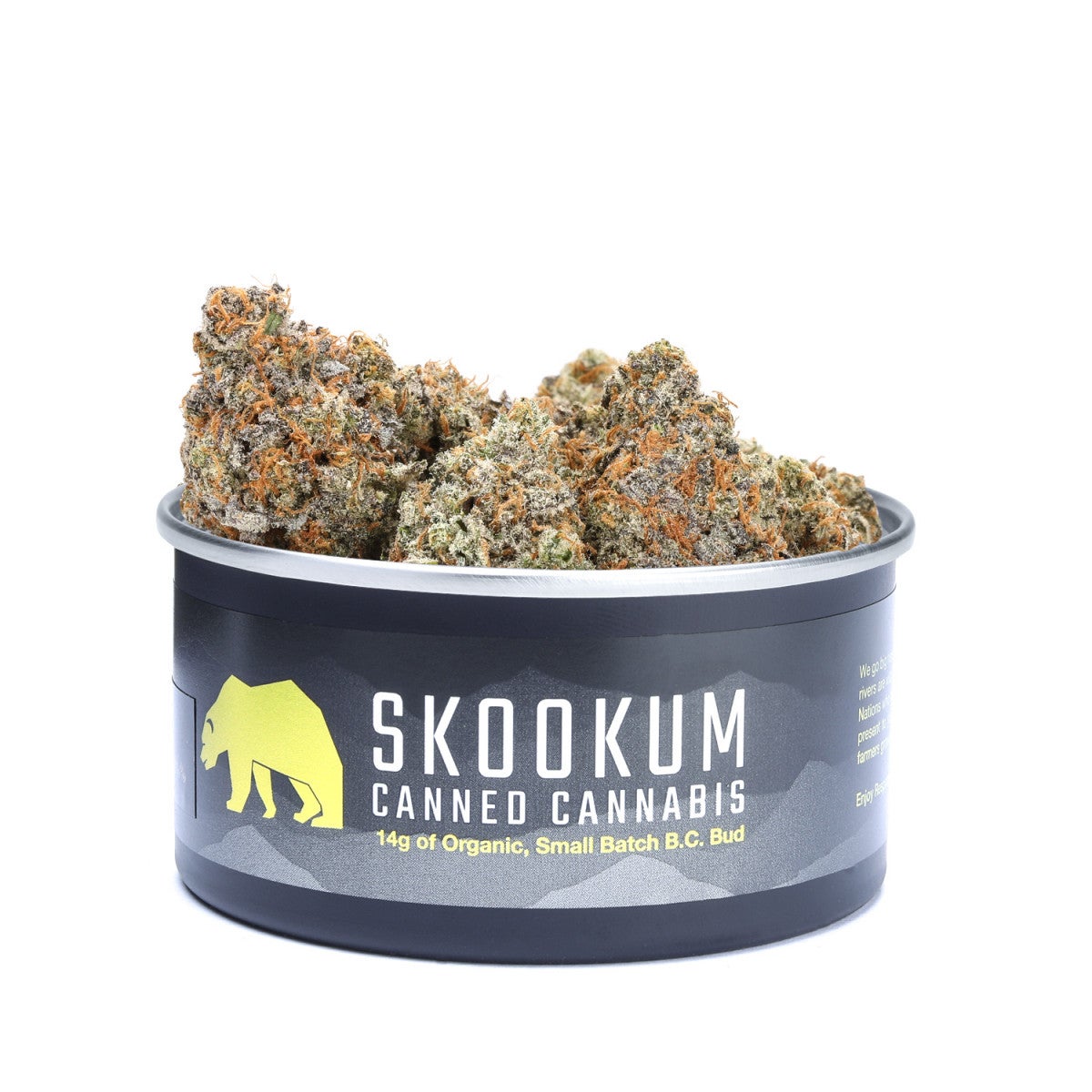 Tin – Granddaddy Grease
Description
The real west coast Grease Monkey. This is the original phenotype that started the grease craze nearly five years past. The long hiatus has come to an end. The OG has awoken. Cue Grandaddy Grease, the eliminator of imitators. Here to set the record straight about who's the greasiest of them all. Unbelievably resinous, insanely sticky, and massively potent – the godfather has returned.
This lubricious specimen comes to us from the Humble Gemini. Expertly grown in living soil, and as always, one-hundred-percent organic. Grandaddy impresses with prodigious trichome coverage that will legitimately glue your fingers together. Its hefty, colourful nugs have been cold-cured to perfection, with just the right amount of snap.
Open a can of this greased-up gold and steep yourself in a heady mixture of cedar, juniper, and fuel. An intriguing and complex aroma that's further intensified when rolled up and smoked. Like a fine cigar, this cannonading cultivar smoulders for ages, while billows of terpene-rich smoke fill the air.
Got plans? Go ahead and cancel 'em – you're done for the day. Done for the night. Maybe even the week. We're talking face-melting potency with a soothing undercurrent that will have you sloughing off your schedule like a high school slacker. Remember, it's not wasted time if it's time you enjoy wasting. The hell with grandfather time, get some Grandaddy Grease and fritter the night away like the hedonist you are.
Aromas: Cedar, Juniper, Fuel, Pine
Effects: Euphoric, Soothing, Spacy
Medical Uses: Chronic Pain, Insomnia, Nausea
Skookum Cannabis. These highly coveted strains are grown organically in living soil – a vibrant ecosystem designed to mirror the rich complexity of nature's most fertile lands. Real nutrients, quality genetics, no bullshit. The truth is in the burn.